Press
Toshiba International Foundation Interview
Kyosai Exhibition 2017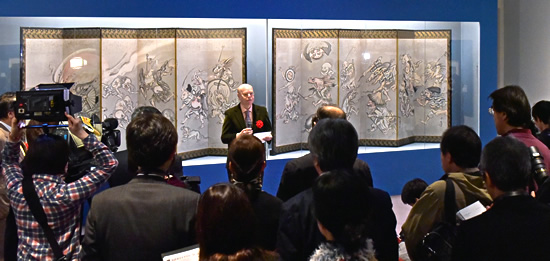 This is Kyosai!
Bunkamura Museum of Art, Tokyo.
Izzy at the press opening
Exhibition videos:
clip 1
Clip 2
Princess Akiko video on Fuji TV
Press Reports
:
Japan Times
Amu Zen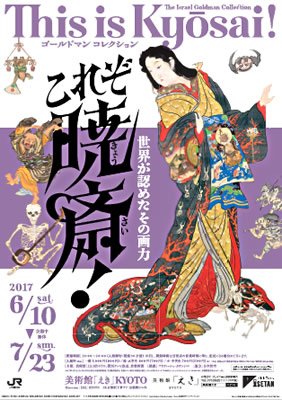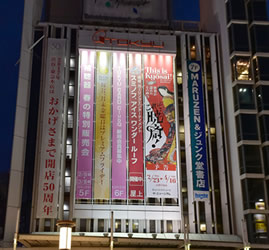 Shunga Book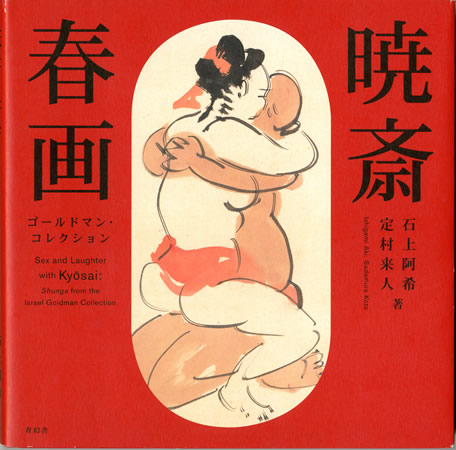 Sex and Laughter with Kyosai: Shunga from the Israel Goldman Collection
Written by Aki Ishigami and Koto Sadamura; translated by Alfred Haft.
Published by Seigensha in 2017. ISBN 9784861525896
228 p, ills colour & bw, 20 x 20 cm, pb, Japanese/English
This book introduces the complete holdings of shunga (erotic pictures) by a Japanese painter Kawanabe Kyosai (1831-1889) in the Israel Goldman collection, the largest private collection of the artist's work in the world. Kyosai, who was active in the second half of the 19th century, mastered a vast range of subject matter and styles, and also produced an extensive corpus of explicit 'shunga'. The depiction of sex, the most basic of human activities, was naturally an opportunity for him to give free rein to his extraordinary wit and imaginative humour. This book offers an in-depth look at these artworks, their cultural context, and history, revealing Kyosai's prolific production as part of the culmination of the genre.
Sold in the UK and Europe:
location 1
location 2